FabLabs (fabrication laboratory) are high-tech workshops open to everybody. Because of this, FabLabs are places of education and knowledge transfer as well as focal points for innovation and start-ups.
FabLab Skopje is a manufacturing laboratory, a place to explore, do research, learn, and manufacture your personal or professional projects. This service is offered to all audiences, of all ages, regardless of the degree of mastery of digital manufacturing tools. Members have access to tools, machines, workshops and can come and exchange knowledge, practices, and projects with each other and with the facilitators. Our team is available to support you in your projects and research, show you how to use software and operate digital manufacturing machines to help you become self-sufficient.
FAQ
What is FabLab?
Fab Labs are a global network of local labs, which boost innovation by providing access to digital manufacturing tools.
---
What is in a FabLab?
Fab Labs share the evolving catalog of a core of capabilities to make (almost) any object, allowing people and projects to be shared.
---
Who can use the FabLab?
Fab Labs are available as a community resource, offering access to individuals as well as registration -based access under specific programs.
---
What are your responsibilities?
Safety: Do not injure anyone or damage equipment.
Operation: Help clean, maintain and improve the Lab.
Knowledge: Contribute to the documentation and knowledge of others.
---
What does the FabLab Network provide?
Operational, educational, technical, financial and logistical support beyond the available in a single lab.
---
How can companies use the Fab Lab?
Commercial activities can be prototyped and incubated in a Fab Lab, but they must not conflict with other uses, they must grow beyond the Lab rather than within it, and they are expected to benefit their inventors, to the Labs, and to the networks that have contributed to their success.
---
Team members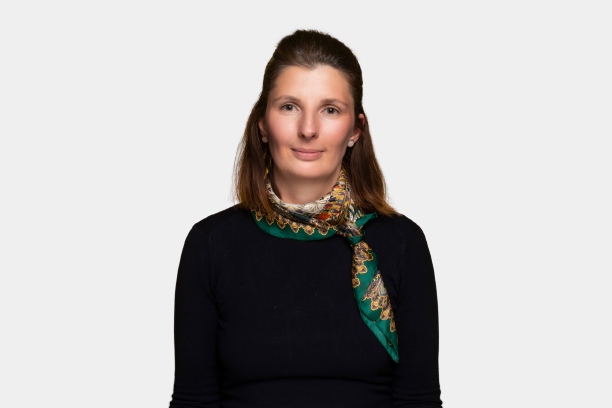 Jelena Djokikj, PhD
jelena.djokikj@mf.edu.mk
Assistant Professor in Industrial Design,
Faculty of Mechanical Engineering, Ss. Cyril and Methodius University, Skopje
FabLab Coordinator
Organization of and participation in domestic and international industrial design events and exhibitions;
Practical experience with 3D printing and 3D scanning, at the Cirko Mes CE Research Center, Faculty of
Mechanical Engineering, Skopje;
10-year collaboration with the Faculty of Fine Arts in Skopje and training of students for 3D print & scan;
Research in and application of more than 50 industrial design projects, 3D printing and additive design
production, student projects on packaging design for a collection of products and prototyping thereof in collaboration with Skopje-based Fitofarm Company;
Experience in delivering 3D printing trainings and workshops for students and industry professionals (since 2009).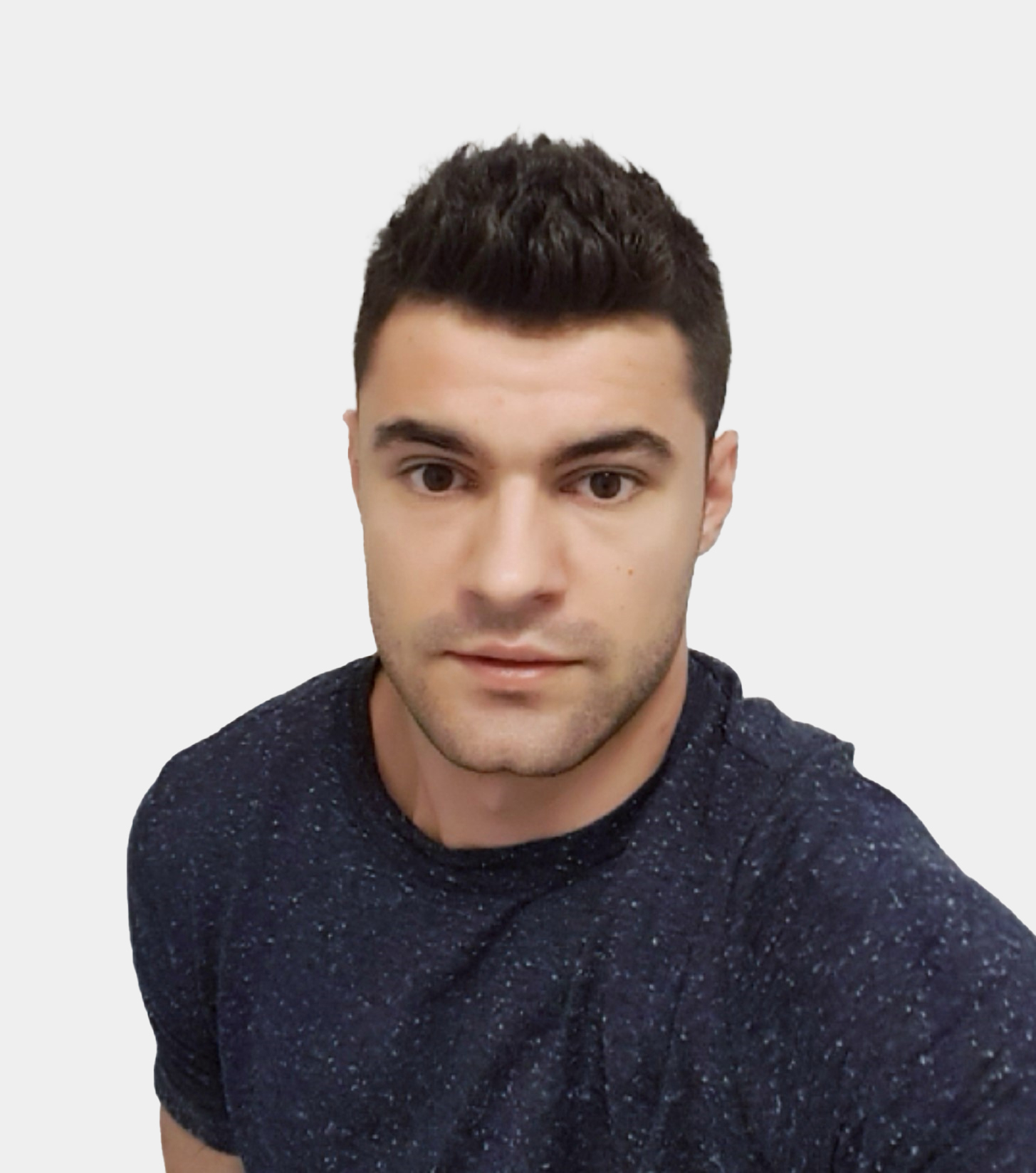 Ognen Tuteski, MSC
ognen.tuteski@mf.edu.mk
Teaching assistant of production engineering courses,
Faculty of Mechanical Engineering, Ss. Cyril and Methodius University, Skopje
Team Member Responsible for 3D printing, CAD, CAE;
Courses: Technologies of rapid prototyping, models and tools, Computer Aided Engineering (CAE),
Manufacturing Technologies, Numerically Controlled Machines, Numerical CAD/CAM management;
Doctorate's working topic related to the practical application of engravings obtained by
stereolithographic 3D printing;
Certified SolidWorks User/Teacher: Mechanical design, CAD design of engravings, sheet metal parts
and welded designs, Technical documentation, Surface modeling, Analysis and simulation with Finite Element Method;
Mentoring students of the Production Engineering Department participating in the International Olympiad
for the design of moldings, where the best designed technology is evaluated with the help of a specialized
computer-aided engineering software.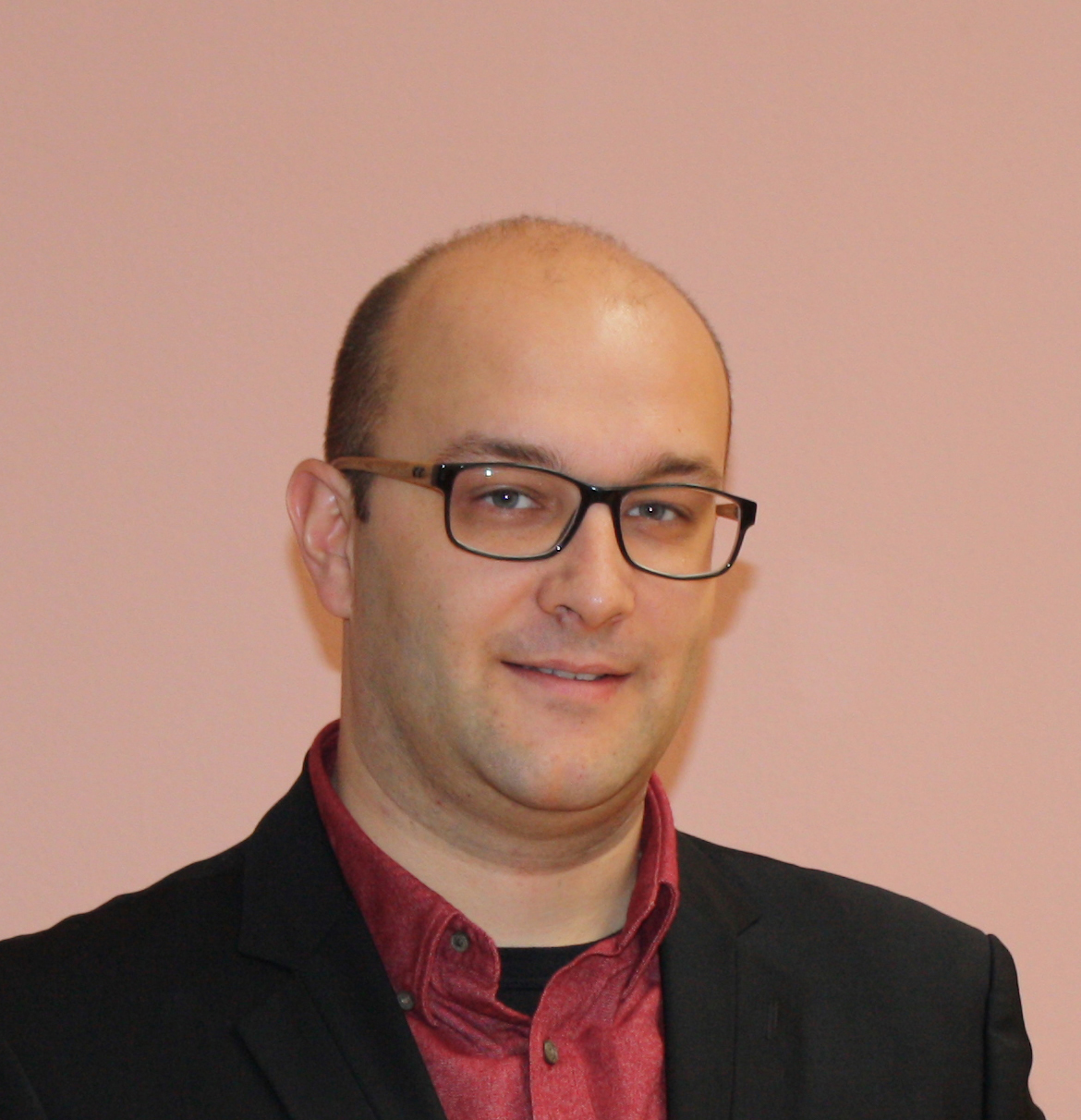 Bojan Jovanoski, PHD
bojan.jovanoski@mf.edu.mk
Associate professor of Industrial Engineering and Management,
Faculty of Mechanical Engineering, Ss. Cyril and Methodius University, Skopje
Team member responsible for organization;
Previous position and responsibilities-related experience:
• Leader and creator of the Faculty of Mechanical Engineering's Student Projects Commission (2017),
through which students applied with their projects, solved problems set by the industry, and tested their own ideas;
• In constant contact with the ESTIEM Skopje student organization at FME;
• Long-term member of committees selecting the best team to participate at TIMES (Tournament in Management
and Engineering Skills) of ESTIEM (European Students in Industrial Engineering and Management) in Skopje;
• 15+ years of experience in conducting trainings for and teaching young people and professionals.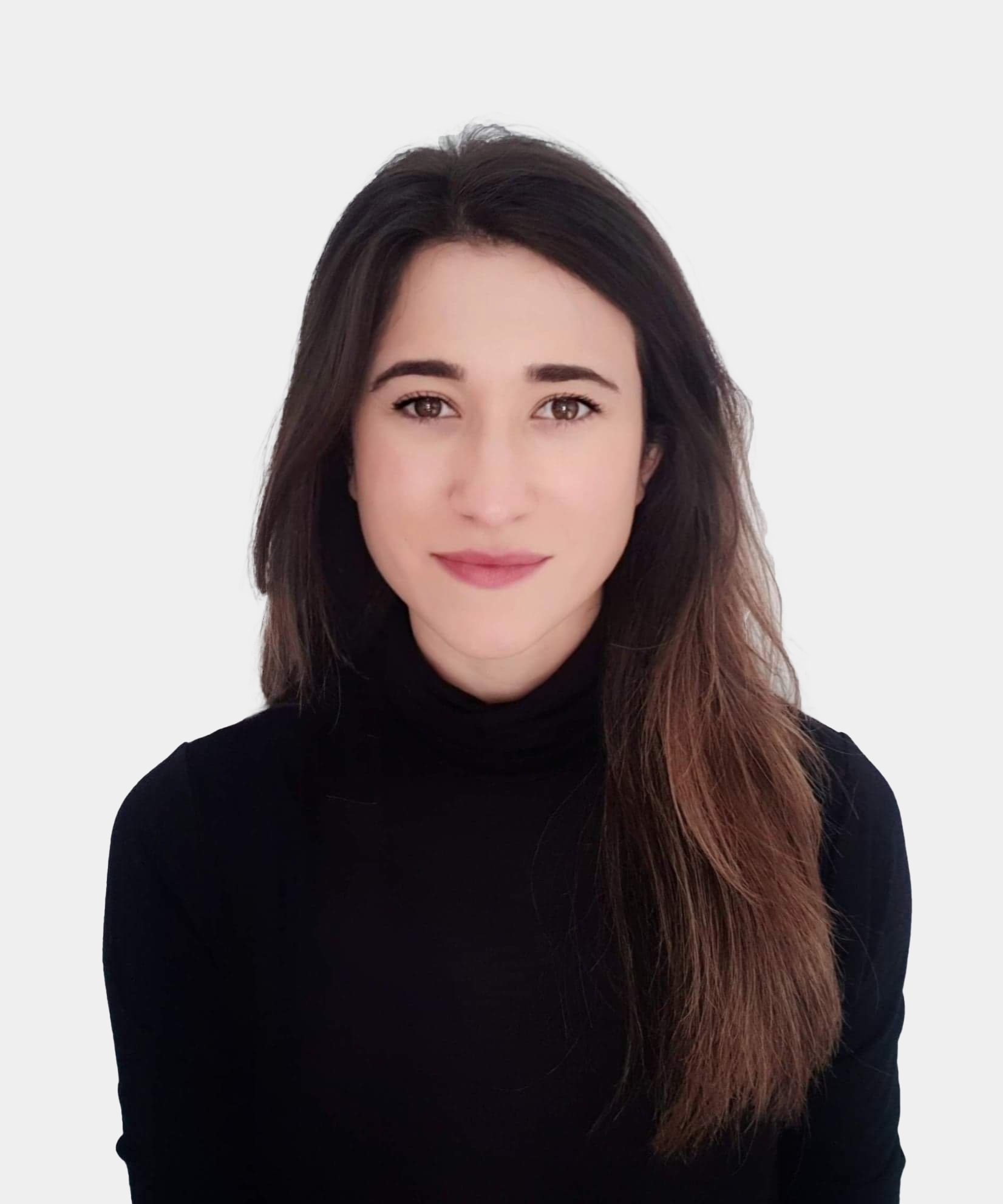 EMa Vasileska, msc
ema.vasileska@mf.edu.mk
Teaching assistant of production engineering courses at the Faculty of Mechanical Engineering, Ss. Cyril and Methodius University, Skopje
Team member responsible for laser cutting.
Working topic of doctoral thesis related to real-time monitoring during 3D printing of metals;
Researcher and lecturer at the laser application laboratory of the Department of Mechanical Engineering at the Politecnico di Milano University, in Milan, Italy;
• Master's thesis related to the practical performance of a control system for the optimization of the parameters of a 3D metal printing system for improving product quality;
Chief researcher of three technology transfer projects related to laser cutting and of two related to additive production;
Practical experience with operation at and maintenance of a research laboratory, machine learning methods and statistics applied in production, design and application of control systems for laser cutting and additive manufacturing at the Politecnico di Milano, Milan, Italy;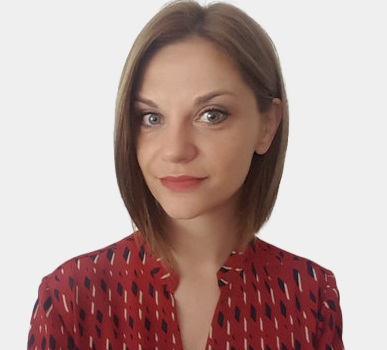 Bojana Hadjieva, PHD
bojana.hadjieva@mf.edu.mk
Team member working with engineering materials and merging thereof;
Previous position- and responsibilities-related experience:
• 10+ years of experience as a lecturer in the field of machinery/engineering materials including metals and their alloys, polymers, ceramics, and composites, their examination and merging;
• Experience with experimental testing of hybrid elements from dissimilar materials and
their joining by gluing;
Doctoral dissertation in the field of hybrid structures and joining of miscellaneous materials, "Determination of the mechanical characteristics of structural hybrid steel plate elements and glass".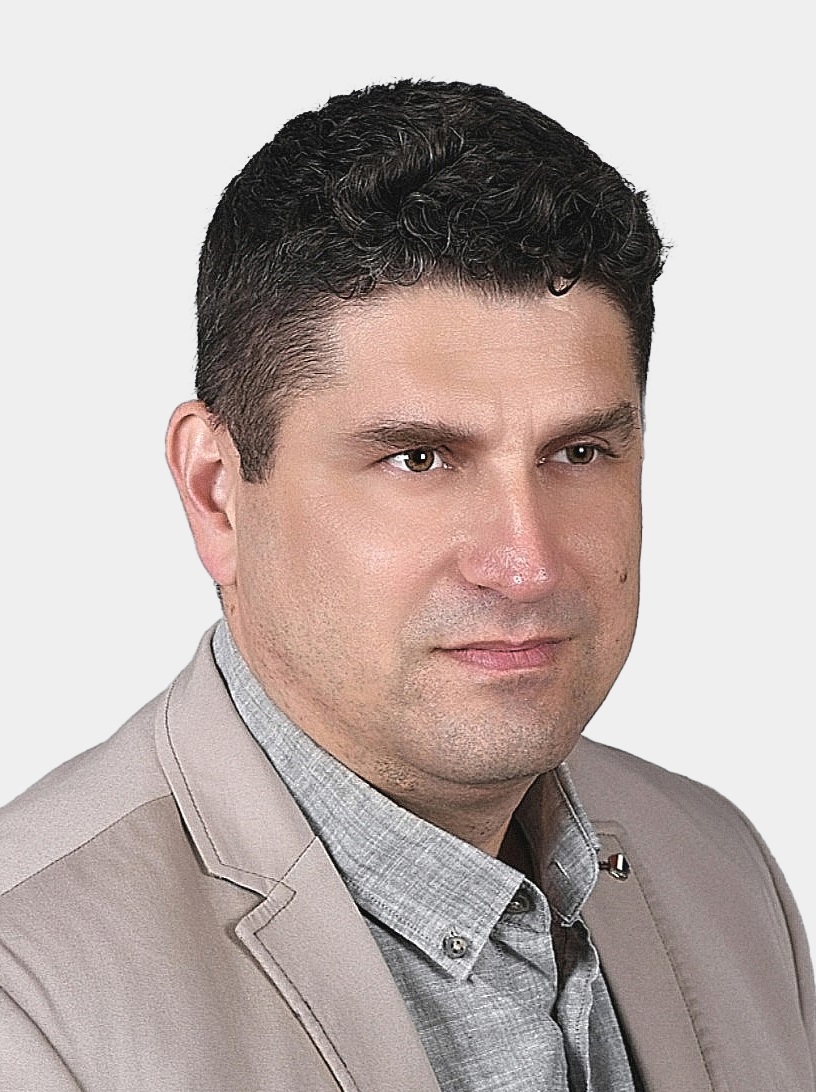 Dejan SHISHKOVSKI, msc
dejan.shishkovski@mf.edu.mk
Teaching Assistant of mechatronic systems,
Faculty of Mechanical Engineering, Ss. Cyril and Methodius University, Skopje
Team member responsible for mechatronics and robotics;
Mechatronic systems courses' focus is on studying of basic building components such as
actuators, sensors, controllers, servo systems, signal measurement and processing, micro
electromechanical systems, simulation and programming in LabVIEW and MatLAB program packages;
Previous position- and responsibilities-related experience:
• Research work and published papers in the field of active adaptive control using digital filters,
experimental measurements of dynamical systems, simulation of driver and actuator in a mechatronic system, production of a measuring system for displacement measurement using
a console and measuring tapes;
• Experience in maintenance and servicing of medical equipment, CAD/CAM systems for the dental industry;
• Small hydro-pneumatic systems used in medical equipment;
• BLDC motors for implantology (physio dispenser);
• Experience as manufacturing manager for parts made on CNC machines at Metal Solutions, a metal processing company.
Boban Kusigerski, mech. eng
boban.kusigerski@mf.edu.mk
Research Assistant at the "Faculty of Mechanical Engineering", Skopje
FabLab Skopje Engineer;
Conversion of a classic 3-axis milling machine (Knuth Mark Super S) to a CNC milling machine using LinuxCNC.
Mechanical improvements: replacement of the existing trapezoidal threaded spindles with threaded spindles
that use ball screws, replacement of bearings and adjustment of the transmission range and torque of the
axes, placing a counterweight for the vertical shift, etc. Software adjustment of the entire system, measurement,
and cancellation of backlash, measurement and mechanical adjustment of precision and orthogonality of the
axes (leveling);
Graduate thesis "SCARA robotic arm" ": mechanical design, CAD design, simulations and analyses of deformations,
and building of the robotic arm using standard components and a 3D printer in collaboration with electrical engineers;
Aid for people with movement disabilities: team work on designing and production of a structure connected to a
skateboard to assist in the movement of children with disabilities;
Manufacturing of a model formula car on a 3-axis CNC machine for participation in the F1 in Schools 2022 Competition as
part of the "Aerth Racing" team;